Choose your treatment
Price list
Armpits (oksels)
€18
Lip or chin (bovenlip or kin)
€10
Eyebrow (clean-up)
€16.50
Eyebrow shaping
€19
Eyebrow shaping + tinting
€27
FACIAL COMPLETE WOMAN (gele gelaat)* excluded eyebrow
€32
Cheeks or Neck (wangen of nek)
€10
Bikini basic(outside panty line only)
€25
Brazilian strip or triangle (streep of driehoek)
€39
Hollywood (incl. bilnaad)
€41
Billen – incl. bilnaad (Buttocks – strip incl.)
€17
Bilnaad (Buttocks strip)
€10
FEMALE BODY AREAS ( SOFT VAX)
Half leg ( onderbeen)
€20
Half leg top (bovenbeen)
€25
Full leg ( onder en bovenbeen)
€39.50
Voeten (Feet)
€5
Inner thigh(binnenkant dijbeen)
€10
Half arm (onderarmen)
€ 19
Full arm (onder en bovenarmen)
30€
Handen (Hands)
€5
Stomach area ( buik )
€15
Navel line (navel lijn)
€5
Lower back (onderrug)
15
Full back (rug)
€30
Eyebrow (wenkbrauwen)
€19
Armpits (oksels)
€18
Half arm (onderarmen)
€15
Full arm (onder en bovenarmen)
€45
Full Back (hele rug)
€40
Full Back – incl shoulders
€47
Shoulders
€13
Neck (nek)
€16
Neck and shoulders
€21
Navel line (navel lijn)
€15
Chest (borst )
€35
Full Stomach ( buik )
€25
Chest and stomach (Borst en buik)
€41
Lower back (onderrug)
€25
Half leg ( onderbeen)
€25
Half leg top (bovenbeen)
€25
Full leg (onder en bovenbeen)
€46
Handen (Hands)
€8
Voeten (Feet)
€8
Oren Man
€ 6
Neus Man
€10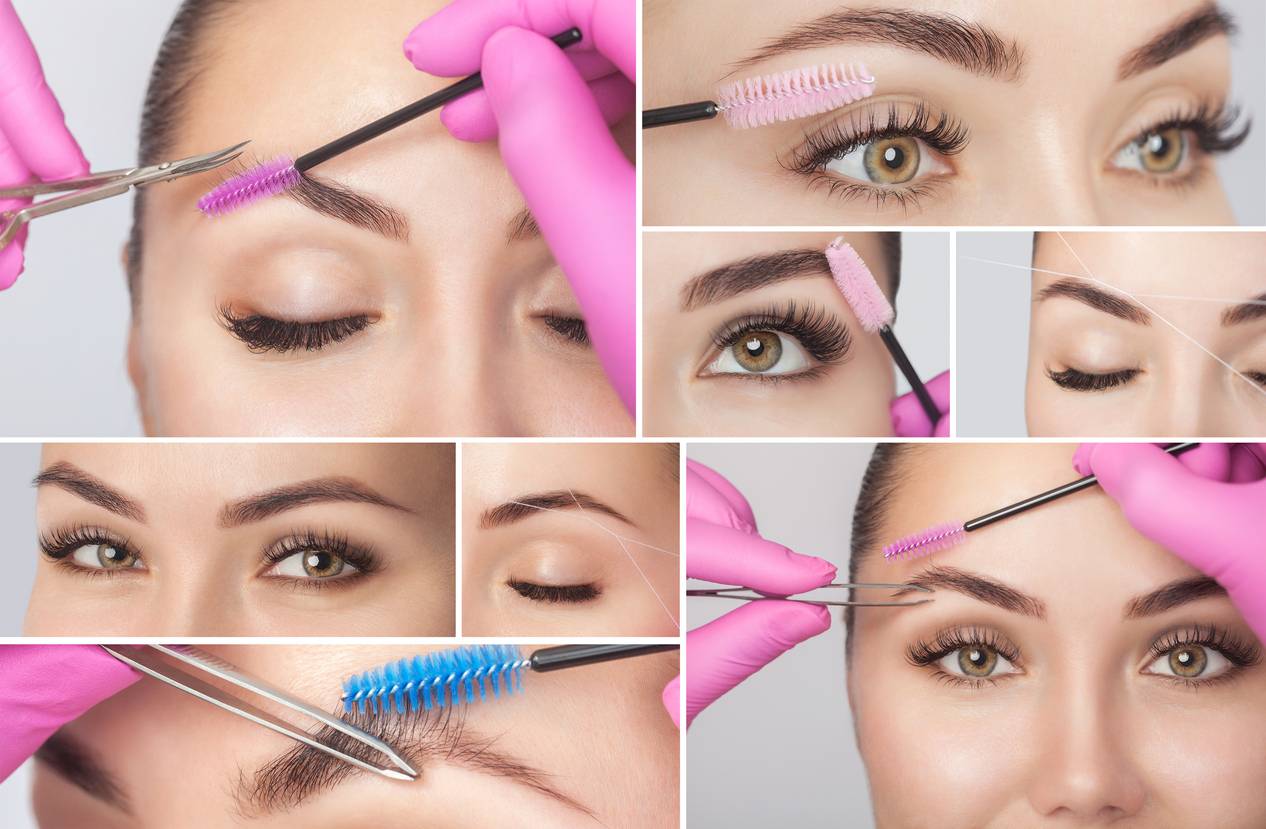 Lashes extension
"The salon's policy is that we don't typically refill other technicians' work.
Refill treatment after 4 weeks, is considered a new set will be charged as such
Removal of the eyelashes for free if placed with us, otherwise will cost a fee.
One by one (new set)
€ 75
One by one (refill 1-2 weeks)
€ 40
One by one (refill 2-3 weeks)
€55
Volume Lash 2-5D (new set)
€85
Volume Lash 2-5D (refill 1-2 weeks)
€50
Volume Lash 2-5D (refill 2-3 weeks)
€65
Classic Lash Lifting
Lash Lifting
€65
Lash Lifting incl tinting
€70
Lash tinting 30 min
€15
INLEI® Lash@ Filler Treatment from
€70
High Definition Brows
Eyebrow clean up (wax& tweezer)
€15
Eyebrow wax new shape
€20
Eyebrow waxing & tinting
€27
Facial Treatments
Basic facial treatment
€49.00
Skin Health- Blakheads Off
€69
Milium Treatment 60 min
€ 59
Super-Moisturing ProSkin
€69
Skin improvement
Special Cosmetic Treatments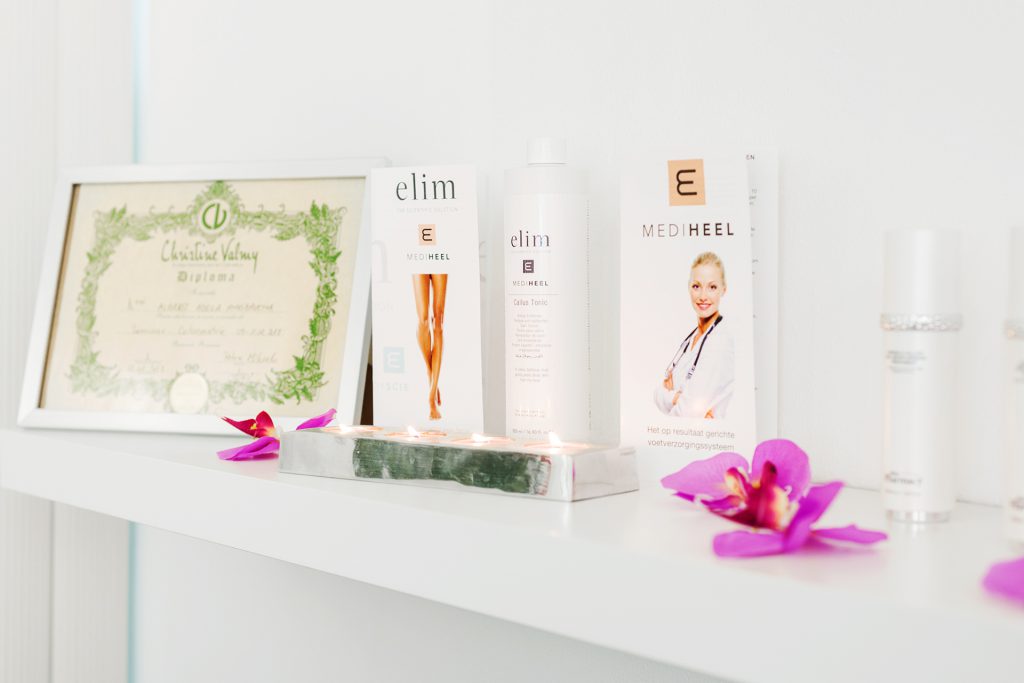 Hydra Anti-Age ProSkin
72 euro
An advanced treatment that helps regain, balance and maintain the skin's optimal levels of hydration. In this way, the skin is inideal conditions to actively preserve its youthfulness. Recommended for normal to combination skin, normal to dry skin, very dry skin that requires an extra hydration supply.
Revitase treatment – instant lift
79 euro
Purexpert's facial hygiene is an original and sophisticated treatment in three gestures, formulated with natural ingredients, that reveals pure and uniform skin, reduces pores and irregularities and prevents the first wrinkles. A new beauty routine with therevolutionary facial hygiene treatment at your trusted Beauty Centre.
Booster Lift- Extreme ProSkin
85 euro
A new concept in the search for firmness that, emulating the surgical lifting, provides a global result A high-performance complex with ingredients programmed to work on the root of the problem, rebuilding the mesh that forms the network of the dermis to restore firmness from inside. Also, a Duo of Calcium and Glucose of biotechnological origin helps increase the skin's density. Features are lifted. Wrinkles are less visible. Facial volumes are filled in and repositioned
Purifing- Matifing ProSkin
70 euro
Formulated with Royal Jelly, an outstanding nourishing elixir, combined with Poria Cocos Extract, a fungus with extra ordinary anti-age power. Its synergic action has a dramatic impact on skin cohesion and restores skin resilience. Royal Jelly offers skin the power to protect itself every day from the damage of external stress and to recover from them swiftly.
So Delicate ProSkin
69 euro
Hypoallergenic and dermatologist-tested on sensitive skin, the So Delicate products soothe and strengthen sensitive and reactive skin, helping them to behave normally and to show a healthy appearance and extraordinary luminosity.
Dermabrasion
65 euro
Dermabrasion is an exfoliating technique that uses a rotating instrument to remove the outer layers of skin, usually on the face. This treatment is popular with people who wish to improve the appearance of their skin. Some of the conditions it can treat include fine lines, sun damage, acne scars, and uneven
texture.